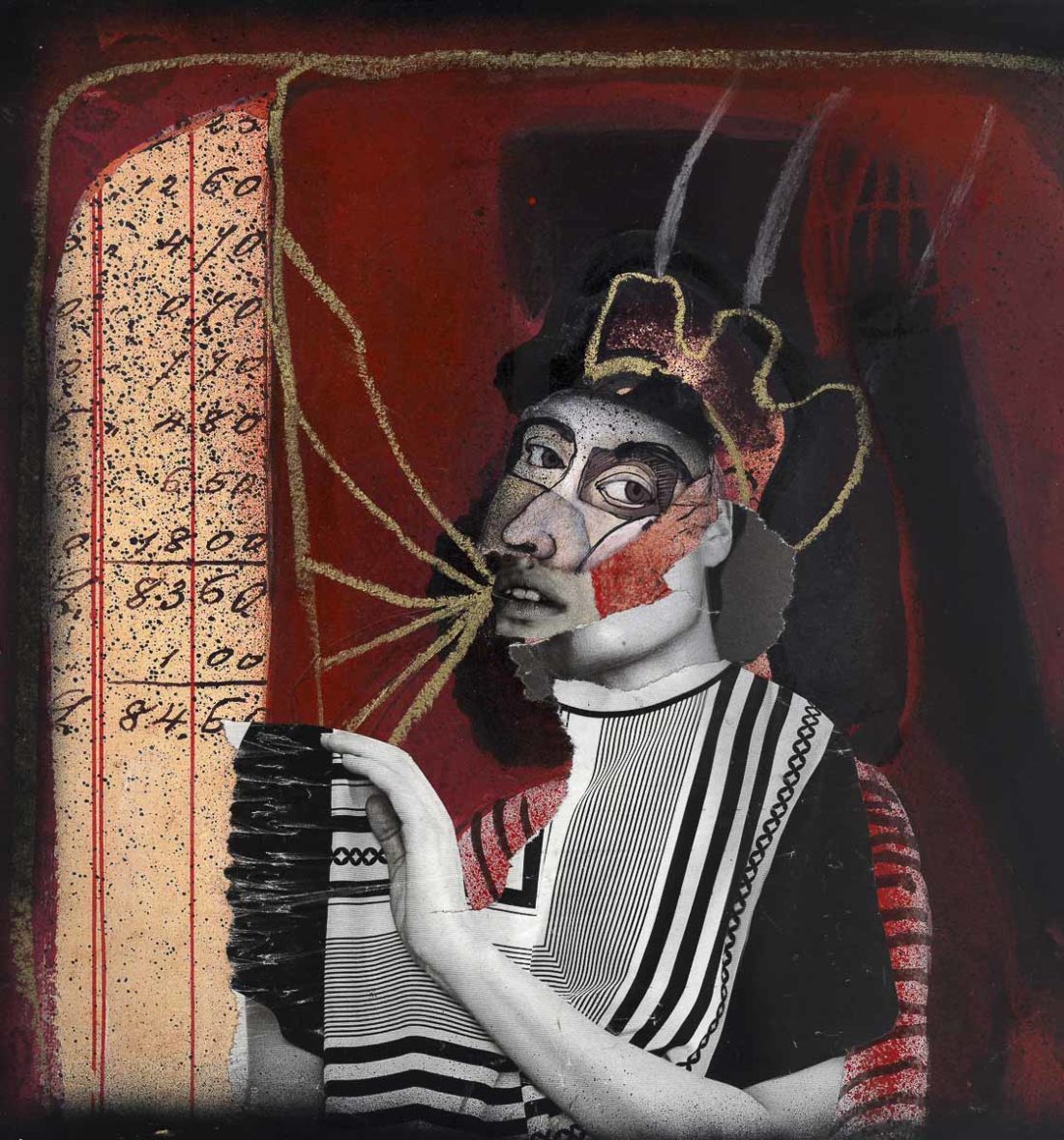 GIUSEPPE RAGAZZINI
---
Painter, set designer, and visual artist Giuseppe Ragazzini was born in London in 1978. After earning a degree in Philosophy, he became fascinated by the vision of Henri-Georges Clouzot's documentary Le Mystère Picasso, and in 2002 began using digital techniques to film the creative process of producing the pictorial image.

Dedicated to both painting and pictorial animation, Mr. Ragazzini has developed his own technique for pictorial animation and digital set design, which makes use of huge video projections and "mapping." In his work, the image becomes subject to an incessant transformation from the permanence of its preceding elements—a flux, a digital collage of elements continuously superimposing over themselves. His set designs and projections have been displayed across Europe in theaters including Milan's Piccolo Teatro Strehler and Venice's Teatro La Fenice, and he has also produced videos and set designs for musicians such as Avion Travel, Paolo Conte, Lucio Dalla, Gianna Nannini, and Ornella Vanoni. His animations have been featured in several of the main international animation festivals, including International Trickfilm Festival of Stuttgart, Anima Mundi, International Animation Festival of Brazil, Ottawa International Animation Festival (OIAF), International Festival of Erotic Animation (FIAE), Festival Internazionale at the Palazzo Venezia in Rome, and Visionaria International Festival.

In september 2014 he realized the video set design for the opening gala of the New York Philharmonic Orchestra at Lincoln Center. In July 2015 "La Dolce Vita, the music of Italian cinema" was put on stage at the 58 Spoleto Festival.

Mr. Ragazzini's paintings and illustrations have been displayed in international exhibitions, collections, galleries, books, and periodicals, and he collaborates with the newspapers La Repubblica and Le Monde. Giuseppe Ragazzini is the son of the Italian photographer Enzo Ragazzini. He lives and works in Milan.