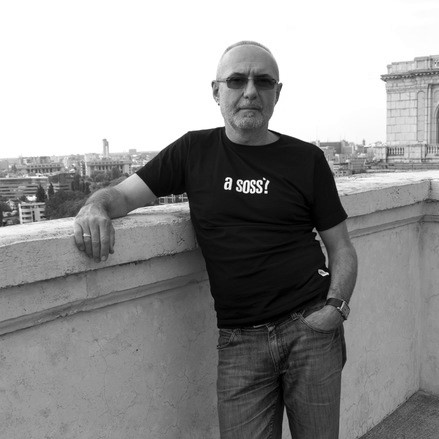 CĂLIN DAN
---
Călin Dan is an artist, art critic, curator and museographer. He was editor-in-chief of the ARTa magazine (1990-1994), artistic director of the Soros Center for Contemporary Art (1992-1995), as well as a lecturer at the Bucharest Academy of Art, the Photo-Video Department (1991) -1995). In 1990, together with Josif Kiraly and Dan Mihălţianu, he founded the subREAL group. He was invited to lecture on topics related to electronic art in Romania, Slovenia, Croatia, Germany, Great Britain, the Netherlands, Austria, Finland, Sweden and the United States of America.

His works have been presented at international film festivals (Osnabrück, Oberhausen, Rotterdam, La Rochelle, BIFF Bucharest), art biennials (Venice, Sao Paolo, Istanbul, Berlin, Prague, Sydney) The United States and Australia. Prize recipient of the media art award at the Split Film Festival (2000) and the Grand Prize awarded by Videonale Bonn (2001).

Since 2014, Călin Dan is the Director of the National Museum of Contemporary Art in Bucharest, and he curates museum exhibits, the most recent of which is Neutrasomni of Sorin Neamţu and Dani Ghercă's Swamp Flower at Joyce Art Space in Arad.