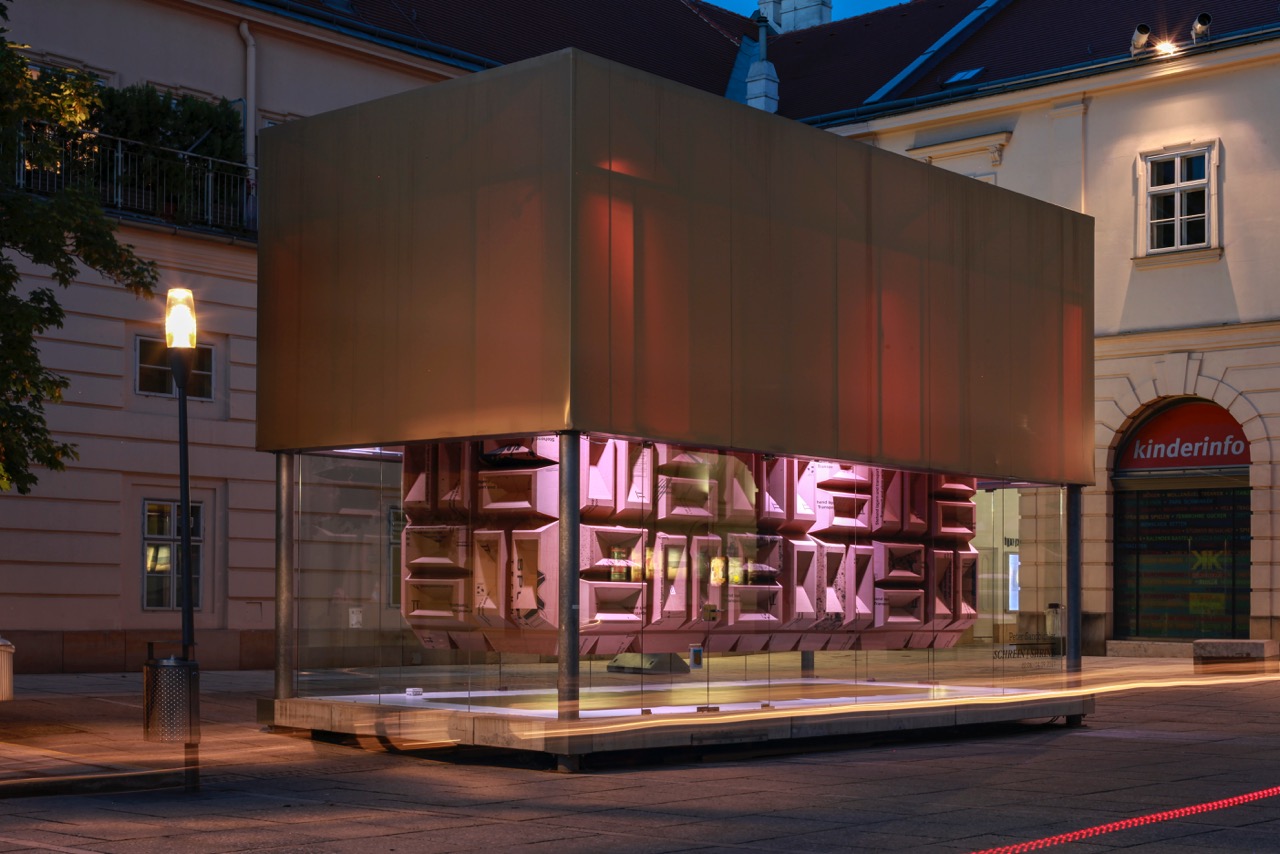 Sandbichler [AT], supported by Austrian Cultural Forum
---
Peter Sandbichler was born in 1964 in Kufsten, Austria. He studied painting at the Art Students League in New York. In 1984 he started studying sculpting in Vienna, where he graduated from the Academy of Fine Arts, under Prof. Bruno Gironcoli. He then went to Frankfurt for one year, at the New Media Institute, where he worked under Prof. Peter Weibel. Longer stays in Tokyo, New York and Berlin followed. He currently lives in Vienna, focusing on sculpture and art in public spaces. In 1995, Peter Sandbichler was already showing at the Venice Biennale. What followed were numerous solo and group exhibits in renowned galleries and exhibition centers in Austria and abroad: Museum für Gestaltung, Zürich; Steirischer Herbst, Graz; New Museum, New York; Belvedere Gallery, Vienna; Pékin Fine Arts, Peking; MUMOK – Museum für Moderne Kunst Stiftung Ludwig, Vienna; Kunsthalle, Krems, amongst others. Peter Sandbichler has also created many artworks for the public space, among which are the designs on the Chamber of Labor's building in Vienna and on the façade of Vienna's Varta House.
Peter Sandbichler @ Art Safari
The work he will be showing will be similar to the one created in Vienna's Museumsquartier Art Box, using recycled cardboard as his material. Just as he had previously done in Vienna, the artist will look to space and context and build his piece starting from these coordinates.
Foto: Peter Sandbichler's work from Vienna's Museumsquartier Art Box. Peter Sandbichler, Shrine, 2017, 9x4x5 m, ardboard and wood
Photo credits: Günter Richard Wett