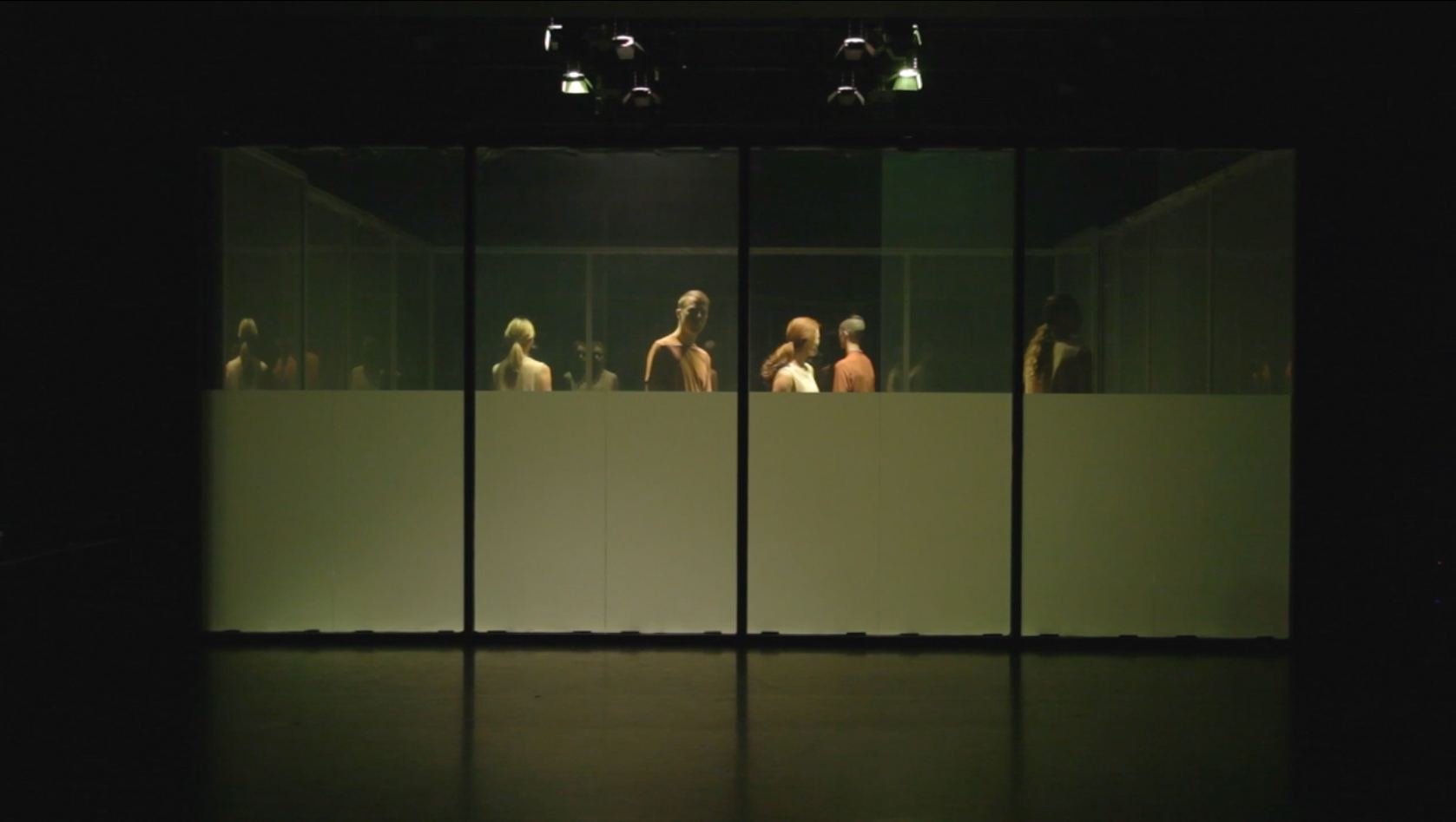 Off the Wall series, Performance/Installation by Olof Persson and David Sabel, supported by Sweden Embassy in Romania
---
"In a recurring nightmare from my childhood, I find myself in a room with no floor, where the walls are indescribable and transparent, both close and far away at the same time. An agonizing feeling of beyond, within and mute. In the discrete privacy of the office landscape I found a method, electronic smartfilm, with a connection. The work is not an attempt to interpret or recreate this memory in an artistic context. Instead it is a step on the way to something else, undefined. On / Off the Wall." Off the Wall is a series of works with electrical filters on glass surfaces. Filters that can change the glass from transparent to diffuse. A collaboration between the artists Olof Persson and David Sabel who will attend Art Safari 2018, with the support of Embassy of Sweden in Romania.
A transparent wall is dividing the room. At given moment the installation turns into a performance set with a trio of dancers. The choreographic framing changes with the wall and it's programmed flow of on/off. It is a peculiar sensitivity in the window and it leads into a relationship between public and private. A set of individual movement combinations are processed in a socially abstract group structure, influenced by the philosophy that dance is form and that the movement holds meaning in itself. All this is fused with the particular sound works. The work No. 4 in Off the wall series has previously been exhibited and performed at Construction festival 4, Dnipropetrovsk Museum of Art Ukraine Live Action 12, Ringöns konsthall and 3:e Våningen – Center for Contemporary Art.
The artists David Sabel and Olof Persson in collaboration with:
Dancers: Hannah Karlsson, Rebecca Evanne and Olof Persson.
Programmer: David Sabel.
Installation construction: Björn Alpsten.
Production Manager: Anna Stigert.

Supported by Sweden Embassy in Romania