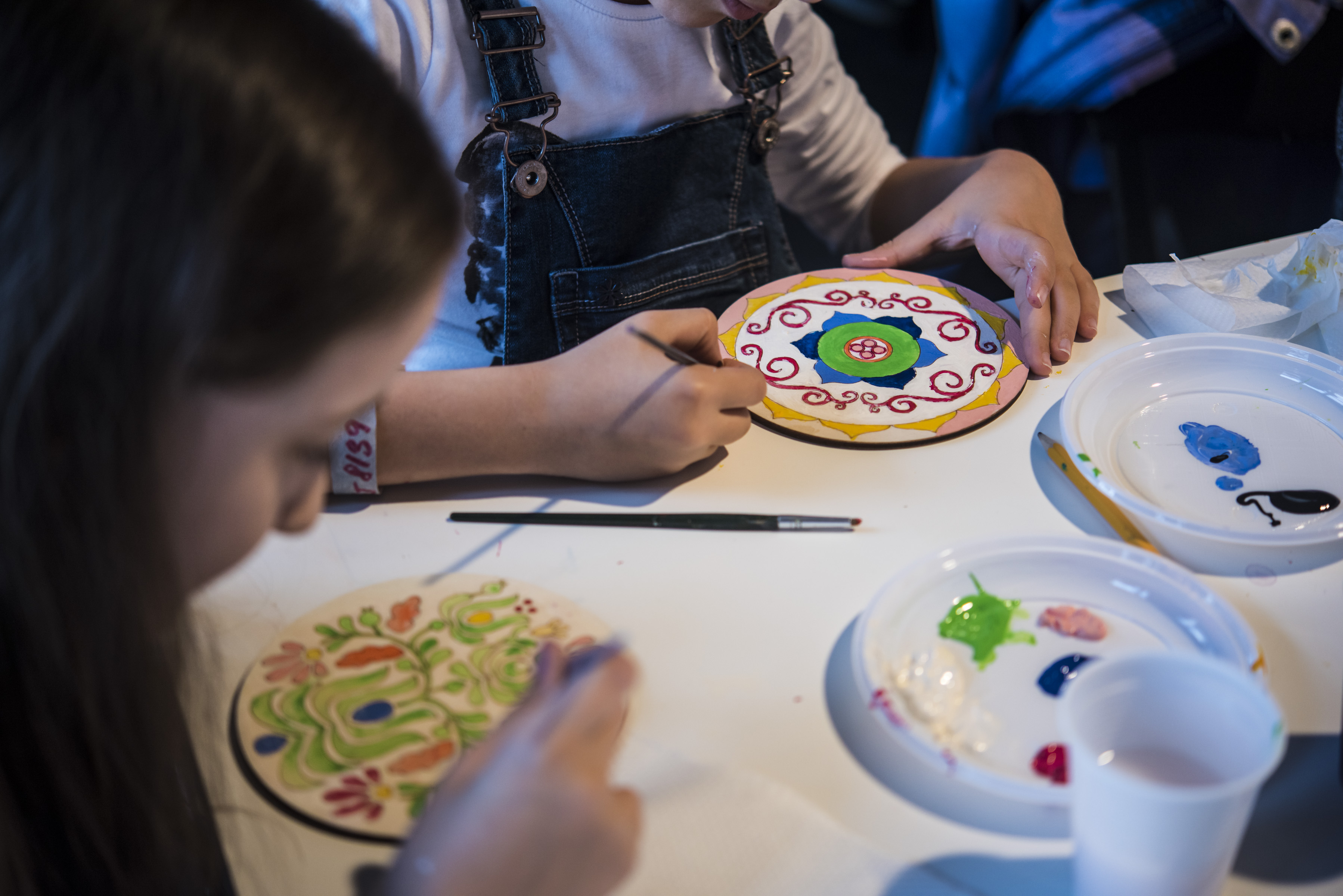 The ceramic workshop offers three distinct classes, each dealing with a specific decorating technique and theme: experimenting pointillism on cups, decorating cups with paintings and stencils; using patterns and colors to decorate ceramic plates, inspired by Klimt's art "Tree of Life"; or learning the mosaic technique, by assembling colored pieces of hard materials (marble, sandstone, glass) in original patterns to bring beauty to the surface or object we will have. Children will practice their excitement, patience, aesthetic sense, creativity, fine motorism, attention to detail.
All the necessary materials, as well as the guide of a plastic artist, will be provided.
Program: daily, from 17:00 to 18:00
Duration: 1 hour
Price / workshop: 50 lei / child
Reservations and additional information:  kids@artsafari.ro
Free admission to the exhibitions for children up to 12 years old, only when accompanied by an adult. Adults must purchase an entrance ticket to accompany the child to Art Safari workshops.