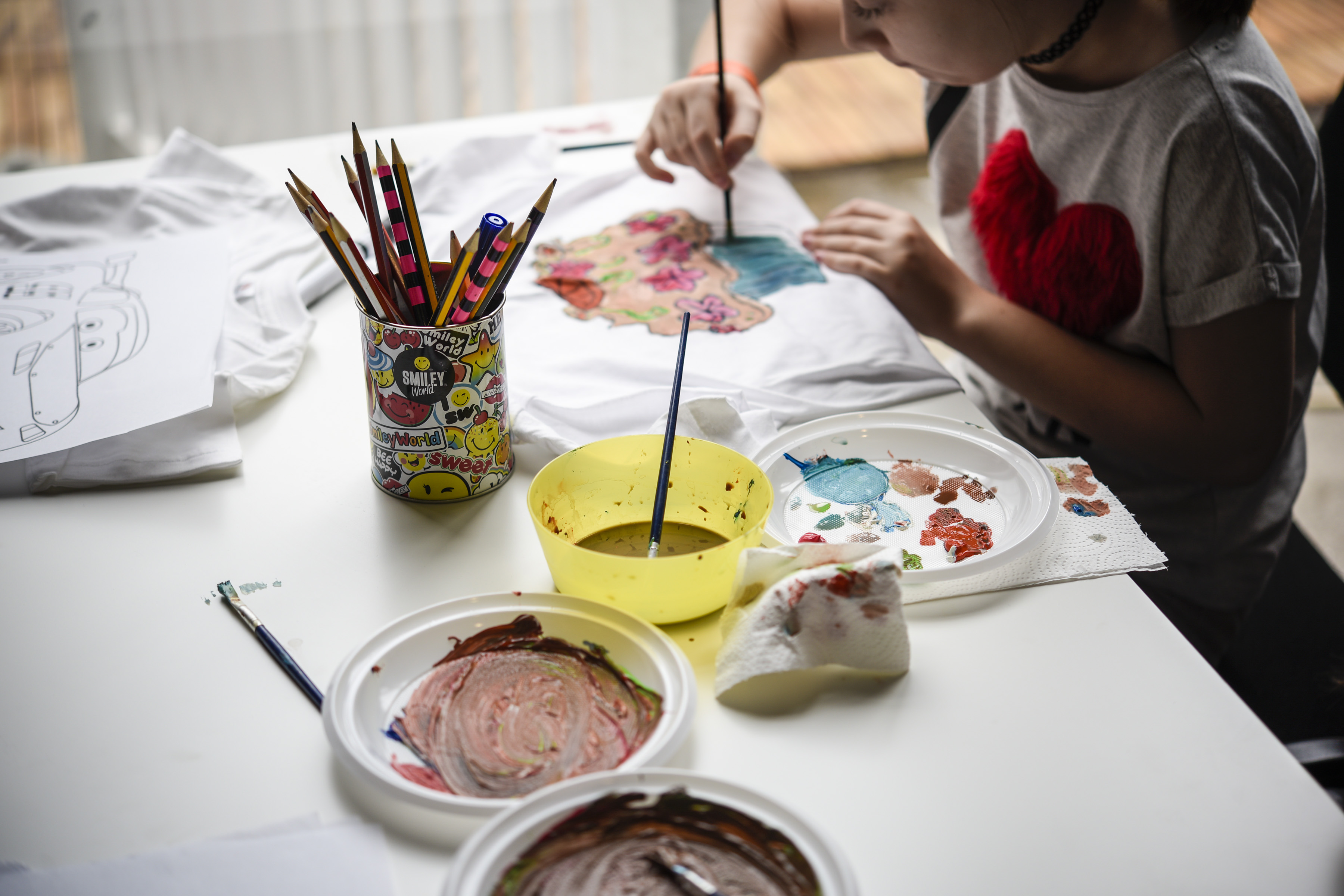 Give your child the joy of wearing a personalized object by himself!

The textile painting workshop is meant to provoke and develop his aesthetic sense by providing him with notions about colors and the diversity of forms and teaching him how to use novel techniques for sensational results.
All the necessary materials are included: T-shirts available in all sizes, canvas, colors, brushes, patterns.
Age: 3 to 12 years old
Schedule: hourly, Monday - Friday: 17:00 - 21:00, Saturday - Sunday 12:00 - 21:00
Duration: 1 hour
Price / workshop: 50 lei / child
Additional information: kids@artsafari.ro
Free admission to the exhibitions for children up to 12 years old, only when accompanied by an adult. Adults must purchase an entrance ticket to accompany the child to Art Safari workshops.