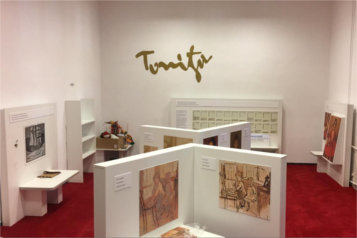 With the support of the Târgu-Mureș Museum, we have prepared a unique workshop space that highlights the magical connection that Tonitza had with the children's universe. The 10 games prupose is a multi-sensory and practical exploration, with interactive components on different supports. Cubes, puzzles, dolls, illustrations, all related to high quality reproductions of Tonitza's works, are activities proposed for children between 4 and 10 years.
Recommended age: 4 to 10 years old
Program: Monday to Friday 17:00 - 21:00, Saturday - Sunday 12:00 - 21:00
Duration: 1 hours
Price / workshop: 50 lei / child
Additional information:  kids@artsafari.ro
Free admission to the exhibitions for children up to 12 years old, only when accompanied by an adult. Adults must purchase an entrance ticket to accompany the child to Art Safari workshops.