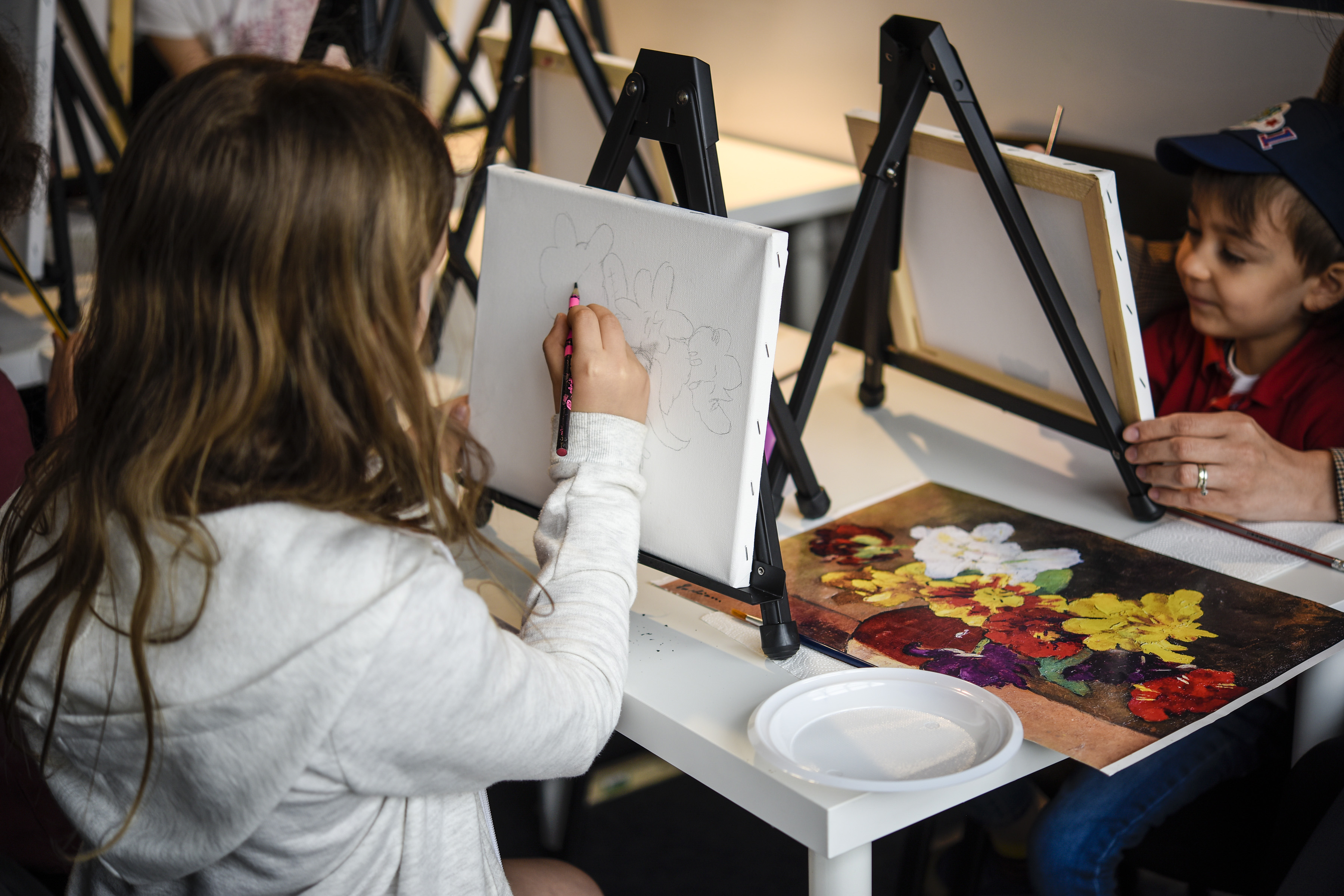 Watercolor or aquarelle is one of the most playful painting method. Children are trained to develop their aesthetic sense by harmonizing watercolors, observing how water plays with it and how a seemingly insignificant detail can influence the value of their work. The little ones will get acquainted with materials needed for painting poppies, hydrangeas or pansies. A mysterious and colorful world will be revealed to them.


Recommended age: 6-12 years old
Duration: 1h
Additional information:
kids@artsafari.ro
All the necessary materials are included in the workshop price.
Free admission to the exhibitions for children up to 12 years old, only when accompanied by an adult. Adults must purchase an entrance ticket to accompany the child to Art Safari workshops.