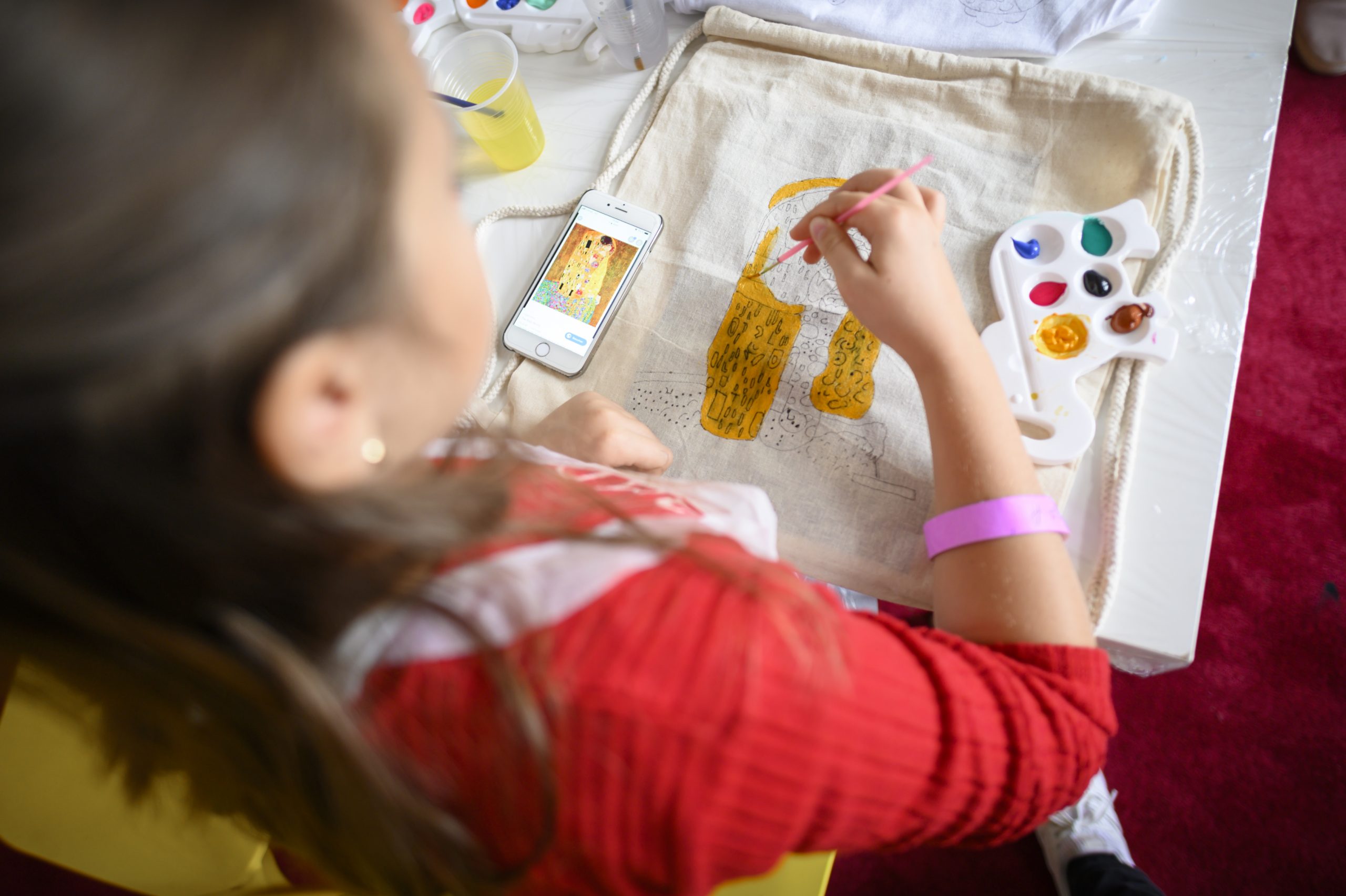 Painting on textile material will require increased attention and will give children the joy of wearing a clothing item personalized by themselves. They will create artsy T-shirts portraying famous artists or paintings by using unique techniques for sensational results.


Recommended age: 3-12 years old
Duration: 1h
Additional information:
kids@artsafari.ro
All the necessary materials are included: t-shirts available in all sizes, acrylic colors, brushes, patterns.
Free admission to the exhibitions for children up to 12 years old, only when accompanied by an adult. Adults must purchase an entrance ticket to accompany the child to Art Safari workshops.