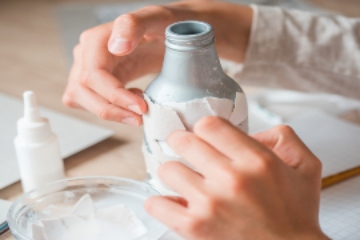 In this workshop children will draw and learn about the chromatic and the main motives specific to the ceramic decoration in Cucuteni Culture, inspired by images, plates and various objects. In the second part of the workshop they will learn to reproduce on burnt clay plates these motives in specific chromatic. The workshop improves patience, fine motor skills and attention to detail.


Recommended age: 6-12 years old
Duration: 1h
Additional information:
kids@artsafari.ro
All the necessary materials are included in the workshop price.
Free admission to the exhibitions for children up to 12 years old, only when accompanied by an adult. Adults must purchase an entrance ticket to accompany the child to Art Safari workshops.