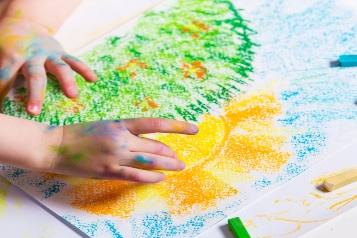 The little ones will test sketching their loved characters in pastels on colorful cartons and those over 6 y.o. will create a wider project: either an illustration dedicated to a slogan, a motto or a saying, an illustration for a book cover, poster or illustration of a poem.
Recommended age: 3 to 12 years old
Schedule: Saturdays and Sundays from 15:00
Duration: 1 hour
Price / workshop: 50 lei / child
Additional information:  kids@artsafari.ro
Free admission to the exhibitions for children up to 12 years old, only when accompanied by an adult. Adults must purchase an entrance ticket to accompany the child to Art Safari workshops.