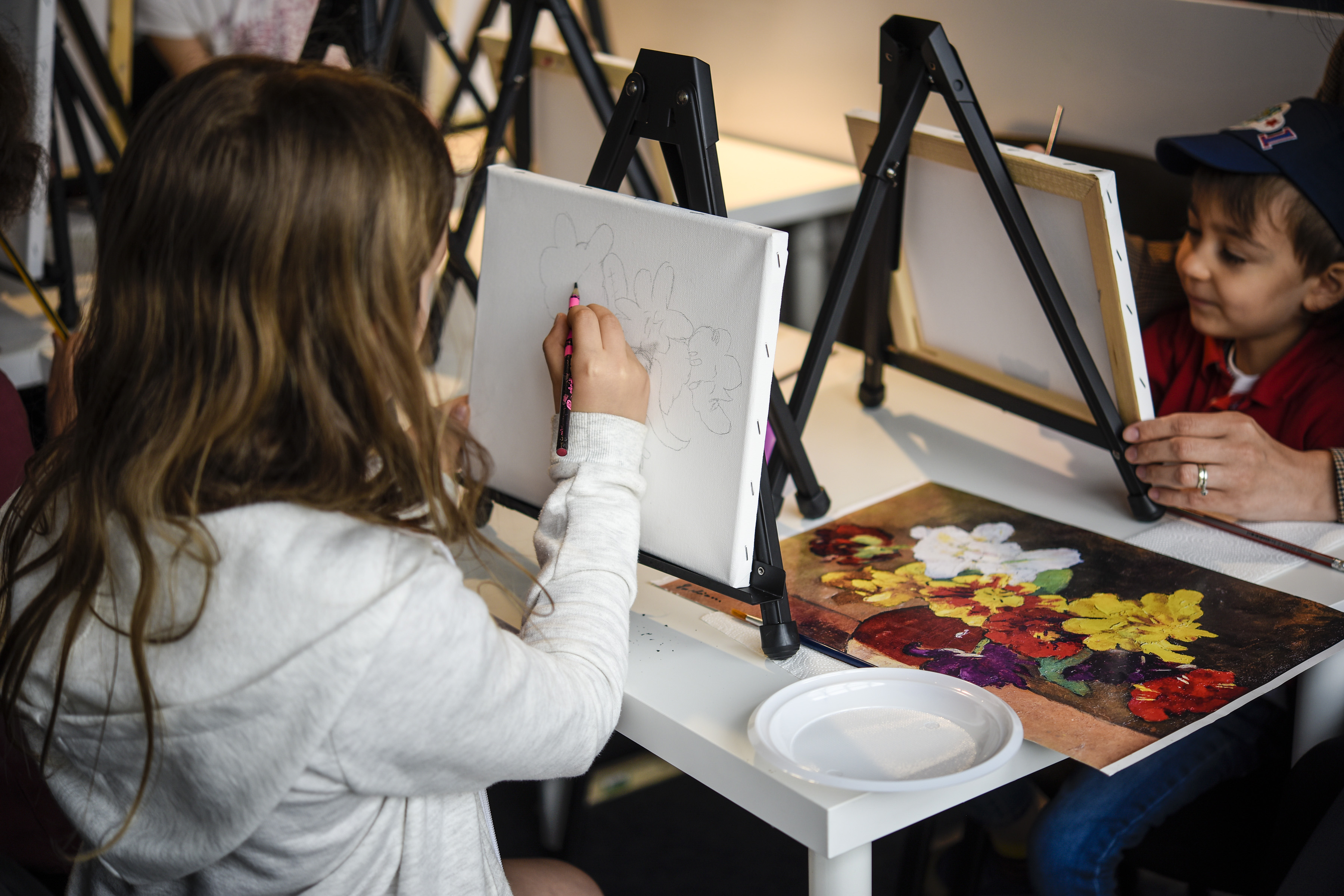 Tonitza, Luchian, Grigorescu! In workshops dedicated to Romanian painters, children will become true artists.
They will learn about colors, the diversity of forms, spatiality and perspective, technique and composition. Through the famous picture examples, they will develop their aesthetic sense, entertain the consecrated artists and challenge them to create paintings using characteristic techniques. Thus, in the workshop dedicated to Nicolae Tonitza we will learn about the portraits and in the one about Stefan Luchian they will use the palette and gouache knife for the reproduction of its wonderful flowers
All the necessary materials are included and the work of art made will be taken home.
Program: hourly, Monday-Friday 17:00 - 21:00, Saturday-Sunday 12:00 - 21:00
Duration: 1 hour
Price / workshop: 50 lei / child
Additional information:  kids@artsafari.ro
Free admission to the exhibitions for children up to 12 years old, only when accompanied by an adult. Adults must purchase an entrance ticket to accompany the child to Art Safari workshops.