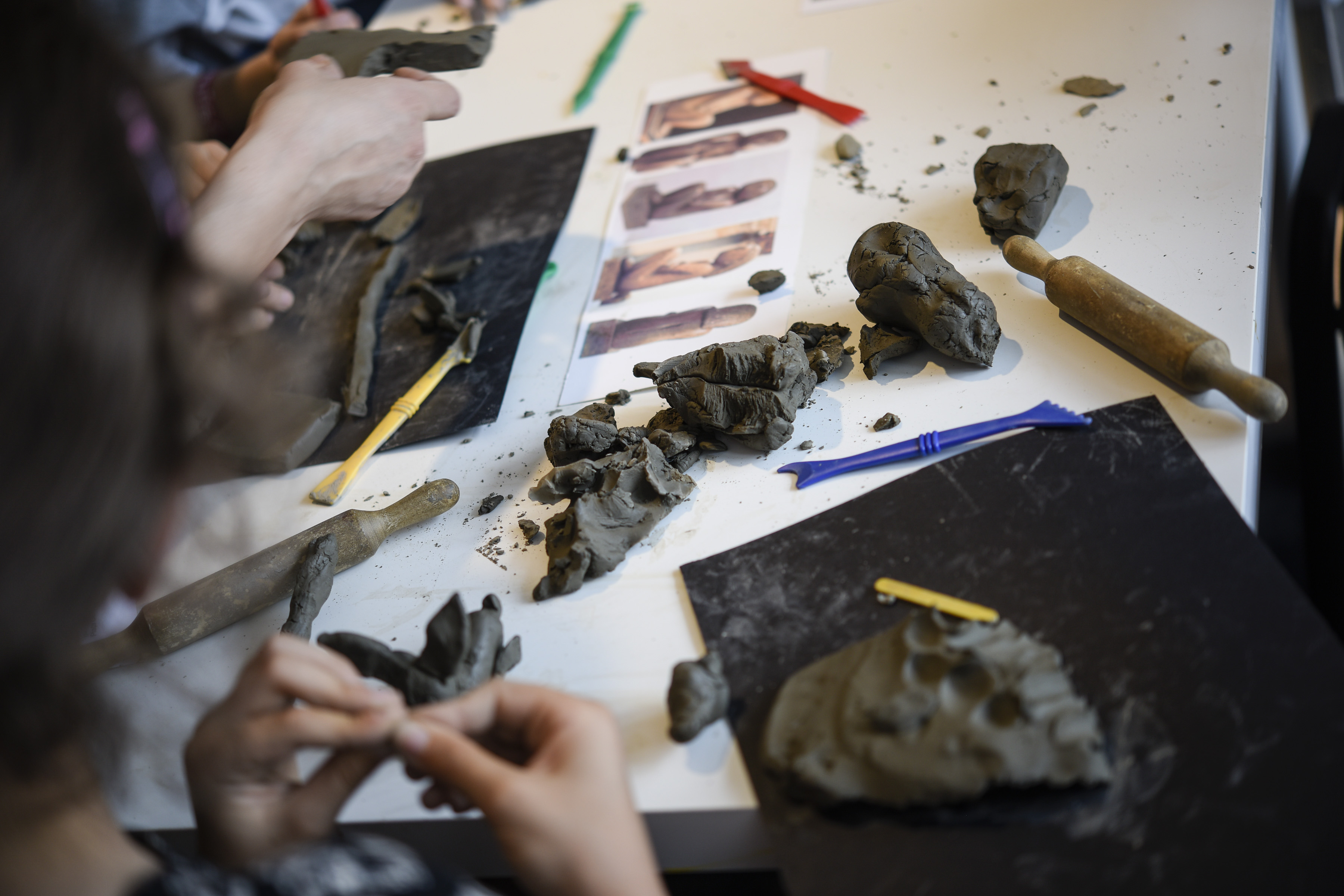 Throughout this workshop, children will have the opportunity to surprise the essence of things through sculpture, just as Brâncuși did.

Art Safari Kids teachers will help them recreate some of Brâncuşi's works using the principles that guided the artist. Moulding clay brings benefits such as the development of spatial-visual intelligence, fine motoring or creative spirit, and help to soothe and relax, to strengthen the muscles used and flexibility.
All the necessary materials are included, and the objects will be taken home.

Recommended age: 4 to 12 years
PSchedule: daily from 16:00
Duration: 1 hour
Price / workshop: 50 lei / child
Additional information:  kids@artsafari.ro
Free admission to the exhibitions for children up to 12 years old, only when accompanied by an adult. Adults must purchase an entrance ticket to accompany the child to Art Safari workshops.