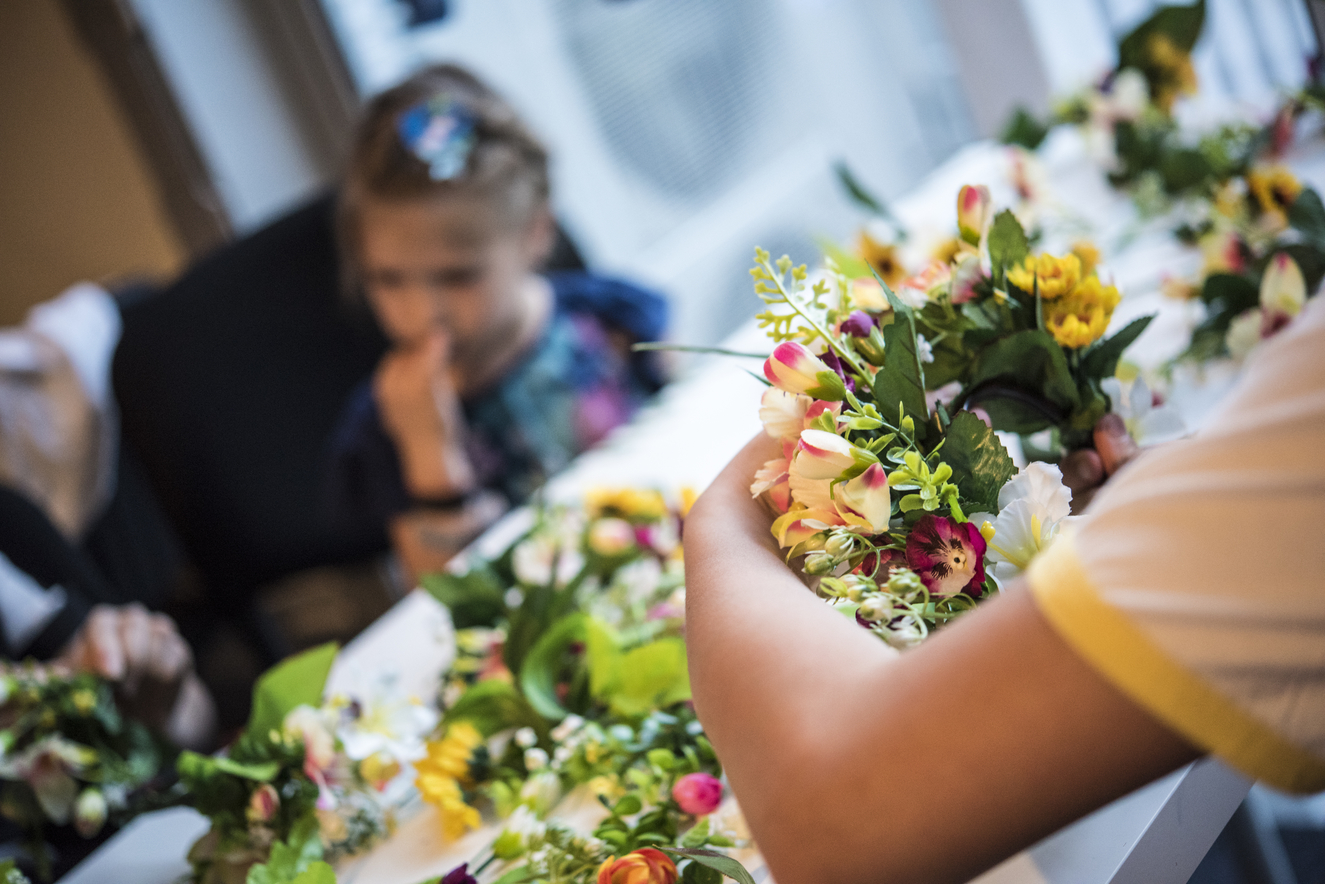 The Headband Workshop is a workshop designed to explore the creativity, the aesthetic sense and the handyness of the little ones.
Each participant will learn to create his own headband and wear it as a tribute to the beauty of nature and autumn. Children will start from their own ideas, each headband being special in its own way. Flowers, leaves and accessories will be chosen to blend perfectly and create a harmonious chromatic for both girls and boys.
All necessary materials will be provided by the Art Safari Kids team.
Recommended age: 6 to 12 years old
Schedule: Saturdays and Sundays from 18:00
Duration: 1 hour
Price / workshop: 50 lei / child
Additional information:  kids@artsafari.ro
Free admission to the exhibitions for children up to 12 years old, only when accompanied by an adult. Adults must purchase an entrance ticket to accompany the child to Art Safari workshops.