Your safety on the 1st place at Art Safari!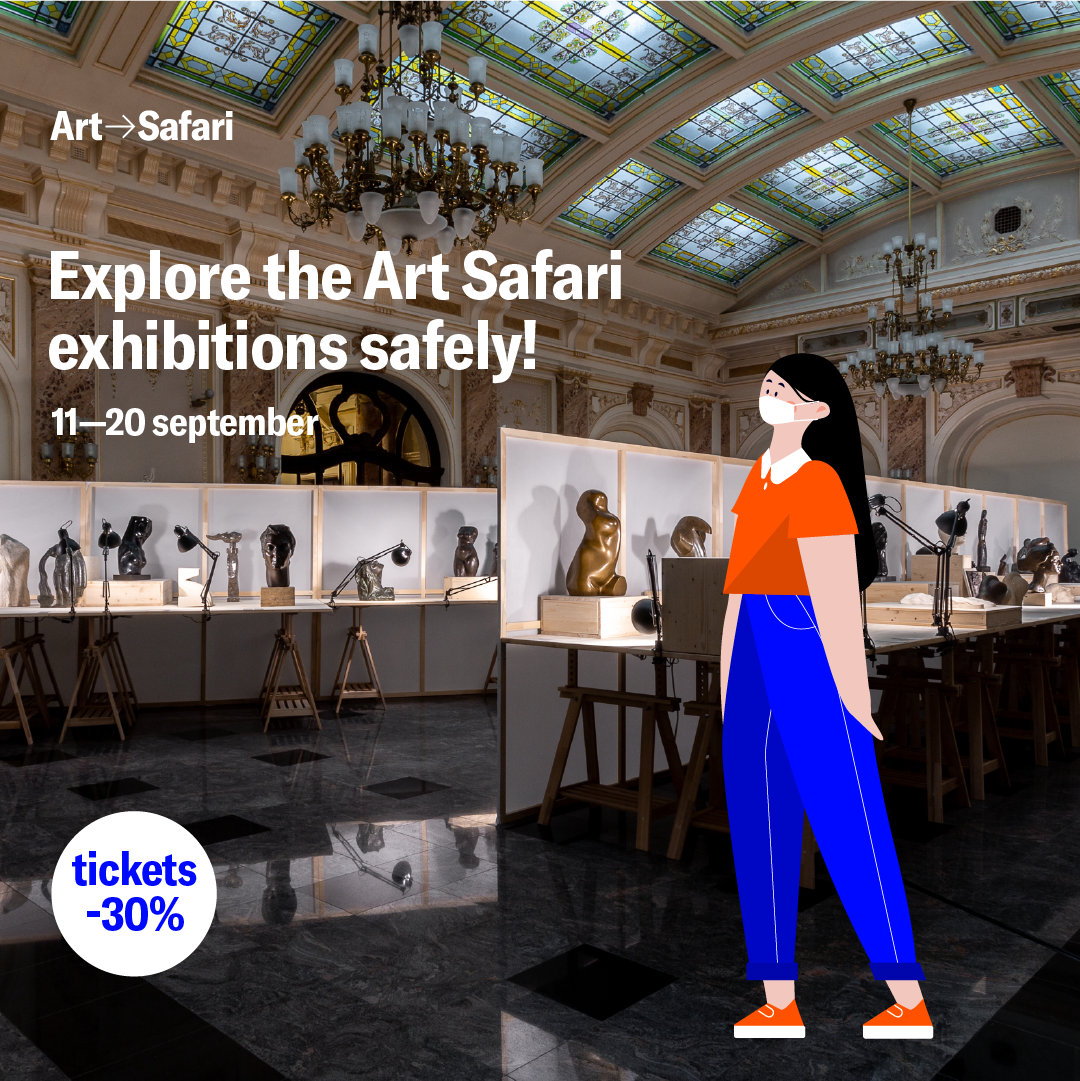 Visiting the exhibitions of the temporary Art Safari Museum, at its 7th edition, involves taking note of and respecting these regulations.
Controlled access into the temporary Art Safari museum and a unidirectional circuit type visiting route, establishing visiting flows in different exhibition areas;
Temperature check the at the entrance into the exhibition space, this being a mandatory condition of access. Forbidden access to people who have symptoms of respiratory infection (cough, sneezing, rhinorrhea, altered general condition) or those who have a measured temperature higher than 37.3 ° C. People who refuse to have their temperature checked will not have access to Art Safari.
Visiting only allowed if wearing a mask (medical / non-medical, nose and mouth coverage). Wearing a mask is mandatory throughout the event. People who refuse to wear a mask will not have access to Art Safari.
In all Art Safari areas (exhibition, transit, toilets) visitors must keep a distance of at least 1.5 m.
Visitors will be asked to disinfect their hands with alcohol-based disinfectant,made available at the entrance into the Art Safari Museum and at multiple other points, at each exhibition level.
* SAFETY MEASURES to prevent contamination with the new SARS-CoV-2 coronavirus, as approved by ORDER no. 2,941 / 1,120 / 2020, published in the Official Gazette of Romania, Part I, no. 531 of June 19, 2020. The assumption of the risks resulting from the visit will be made by all those involved: visitors, organizers, and service providers.
When?
September 11th - 27th, 2020

Monday: closed
Tuesday - Friday: 12:00 pm - 9:00 pm (last entry 8:30 pm, exit 9:30 pm)
Night Tours, Wednesday, Thursday, Friday, Saturday, Sunday: 22:00 pm - 00:00 am (entry: 10:00 - 10:15 pm)
*visits from 8:30 pm end at 9:30 pm
Where?
Victoria Tower
15, Calea Victoriei