Seeking Truth: The Art of John Constable

John Constable (1776-1837) is one of the greatest landscape painters of all time. Seeking Truth examines his intimate connection with place, his search for inspiration and his innovative techniques. Born and raised in rural Suffolk in southeast England, Constable developed a lifelong love of the local countryside making it the main subject of his art. Even when he moved away from Suffolk and painted new scenery, it remained a rich and enduring source of inspiration for him. Constable's mission as a painter was to record the truth and beauty of the natural world. He made countless studies of nature in order to understand and paint it more accurately. He combined this close study with a deep interest in the work of landscape painters from the past. Constable handled paint in a free and highly expressive way, which provoked criticism from his contemporaries. However, Constable refused to compromise on his own unique and innovative vision and remained experimental until he died.
Curators: Dr. Emily Knight, Katharine Martin
With support from Ruth Hibbard, Juliet Ceresole
Exhibition organized by Victoria and Albert Museum, London
A V&A Exhibition - Touring the World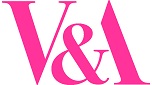 Korean Beauty in Poster Art
A Byoungil Sun exhibition, in partnership with the Korean Embassy in Romania
The exhibition "Korean Beauty in Poster Art", organized in partnership with the Embassy of the Republic of Korea in Romania, will attract the public's attention to Korean culture and the Korean Alphabet (Hangul). The poster art conveys the beauty of Hangul through the visualization of its shape and content and expresses 'Koreanism', connecting the traditions of the past with the present. The exhibition will be highlighted by Hangul typography and calligraphy workshops instructed by the creator of the poster arts presented in the exhibition, Mr. Byoung-il Sun, a multi-awarded graphic artist and professor from the Republic of Korea.
Ștefan Popescu (1872-1948)
Travel Stories

Ștefan Popescu begins his career as a self-taught artist but, in 1893, he goes to Munich and begins to thoroughly study art at the Akademie der Bildenden Künste. Here he attended drawing courses for three years, and he will study painting in the class of Professor Nikolaos Gyzis. In 1900, Ștefan Popescu left for Paris where he perfected his artistic technique and developed his knowledge of art, and debuted with his first personal exhibition in 1904. Also here, he strongly connects with the Romanian artists and people of culture who lived in France, becoming one of Constantin Brâncusi's best friends. In France, he begins to paint marines and the massive architecture of religious monuments. Works at Paimpol, Ploumanach, Cap-Ferret, Saint-Guénolé, Belle Île, Loctudy. For his attachment to French culture, Ștefan Popescu received, in 1925, the Legion of Honor, in the rank of Knight, awarded by the French State. For his entire cultural activity, in 1923, the Romanian State decorated him with the Crown of Romania, in the rank of Commander, together with Jean Alexandru Steriadi, Theodor Pallady, and Gheorghe Petrașcu. In 1928 Popescu received the National Award of the Official Salon, established in 1924 following the Parisian model. Ștefan Popescu was one of the painters appreciated by Queen Maria, who purchased his works for her private collection. Thanks to his activity, submitted for the support of Romanian art, in 1935, Ștefan Popescu was elected an honorary member of the Romanian Academy. Since 1937, he has also exhibited within the "Arta" society, together with other great Romanian masters. His trips through France, Romania, or through Turkey, Morocco, Tunisia, and Algiers alternate with trips through Switzerland, Italy, Greece, Yugoslavia, or Germany. Its geographical and cultural interest is very deep, Ștefan Popescu being one of the main traveling painters of Romanian art. His participation in three editions of the Venice Biennale also remains remarkable.

Dr. Elena Olariu, curator of the exhibition
Exhibition organized in partnership with The Bucharest Municipality Museum
Lilian Theil
A Smiling Old Woman

Lilian Theil, an artist with a unique voice and creative vision, follows an atypical artistical path, just like her personality. The very original creation of the artist with Romanian and German origins (re)starts after the age at which others retire. Born in Brașov in 1932, Lilian Theil experiences a form of profound inner liberation only a few days away from what was called the anti-communist and anti-dictatorship Romanian Revolution in December 1989. Through a phenomenon of catharsis, freed from the mundanity of life, at 57 years, the artist initiated an artistic practice in the area of the textile object, without breaks. The work resulting from a thorough process of introspection and philosophical analysis of everything that determines our lives isn't tributary to any "ism", fashion, or trends in contemporary arts. Reflective and deeply philosophical, Lilian Theil's stitched, drawn and needle-painted creations are telling stories about life and death, local and European history, centuries and accidents, youth and old age, decay and hope, decency or deportation and torture, beliefs and irony. Illustrative compositions with figurative, metaphorical meanings, Lilian Theil's works instantly attract the viewer due to their aesthetic and deeply genuine side. Every detail, no matter how small, has its own importance and explanation about the meanings of the universe of the artist's creation. Lilian Theil comes to complete, together with other illustrious Romanian women artists: Margareta Sterian, Lena Constante, Ana Lupaș, Cela Neamțu, Șerbana Drăgoescu, and others, through a current discourse, the need to recover the arts considered minor, such as the embroidery. Women who did not have the freedom to study fine arts were assigned for a long time in the patriarchal society the modest occupation of decorating the domestic space through the use of cloth, needle, and weaving. Well, today these once minor textile arts are claiming their place on the contemporary art scene alongside the great Sculpture and Painting the queen which has been dominated over the centuries almost exclusively by men. Lilian Theil, surrounded by cloths, threads, and needles, seated at the sewing table, embroiders by hand histories about life and death, looks into the distance of herself and of the imagination, and smiles with wisdom and indulgence at the situations of life and the majesty of important arts.

Curator Raluca Ilaria Demetrescu
Mihai Mureșan
Small things

An artist with an obvious fascination for the landscape, Mihai Mureșan is part of the new generation of neo-realist painters trained at the Cluj painting school. His canvases build universes in which not only fragments of the artist's own reality are revealed to the viewer, but atmospheres full of sensitivity. A profound artist, with a precious thoroughness in details, Mihai Mureșan starts his creative process with a very clear idea that he rigorously reveals in painting: landscapes and city fragments.

Univ. Prof. Dr. Ioan Sbârciu, curator of the exhibition